Policy for Environmentally and Ethically Responsible Practices
Horizon Paper is committed to business practices that help sustain the environment. We believe environmental protection is vital to the future of our business and the future of society.
Our Practices
Product Diversity
We stay current on the available materials for paper composition, determining their suitability for the appropriate end-use and their impact on the environment.
Education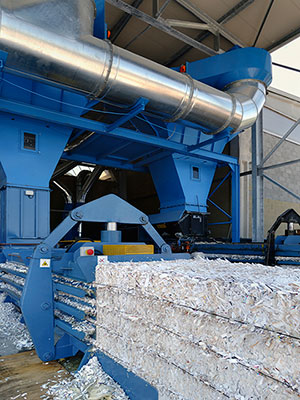 We educate everyone in our supply chain about our commitment to the environment. We support and actively participate in industry functions that promote awareness of environmentally sound business practices. Our employees are trained in the environmental "footprint" of the recycling, tree harvesting, transportation, and paper-making processes. Opportunities are uncovered to lessen the footprint through recycling, certification or alternative grades or basis weights. This education also extends to our customers, as we strive to help them make informed purchasing decisions which consider the application, cost, and environmental impact of the paper they
choose.
Partnerships
We give preference to suppliers who share our vision for protecting the long-term future of our industry through environmental management. We avoid suppliers or products that do not respect environmental protection, and we never supply products known to be in violation of environmental protection standards or illegal logging. All partners' practices must be sustainable. Responsible practices such as reduction of Greenhouse Gas emissions and migration toward Total Chlorine Free and Alkaline-based manufacturing processes are encouraged.
Best Practices and Ongoing Improvement
We track what our industry peers are doing, and constantly review our environmental strategies to ensure we are in a leadership position. We support programs for recycling, sustainability and reduced energy consumption in the manufacturing process.
Sustainable Environment Business Practices:
Horizon Paper is FSC® and SFI ® certified
Horizon Paper gives preference to FSC® certified mills and SFI certifications and our goal is to exclusively represent environmentally-certified suppliers
All paper furnish shall be traceable to either recycled pulp (with preference to post-consumer waste) or certified forests when available/no furnish will be supplied from illegal timer or forests with high conservation values as per WWF's definition
Certification/Documentation programs we support include:
The Forest Stewardship Council® (FSC®)
The Sustainable Forestry Initiative® (SFI®)
The American Tree Farm System
The Canadian Standards Association
The Pan European Forest Certification System